The Complex Gynecologic and Obstetric Treatment is a high-tech product with the registration numberof the latest computer control technology. It advances to a new height in thetreatment mechanism, treatment method and treatment effect, especiallypostpartum rehabilitation. It is mainly used for routine treatment ofpostpartum prolactation, less milk secretion, blocked mammary ducts,conventional treatment of uterine relapse, treatment of pelvic inflammatory disease,postpartum urinary retention, postpartum recovery, etc.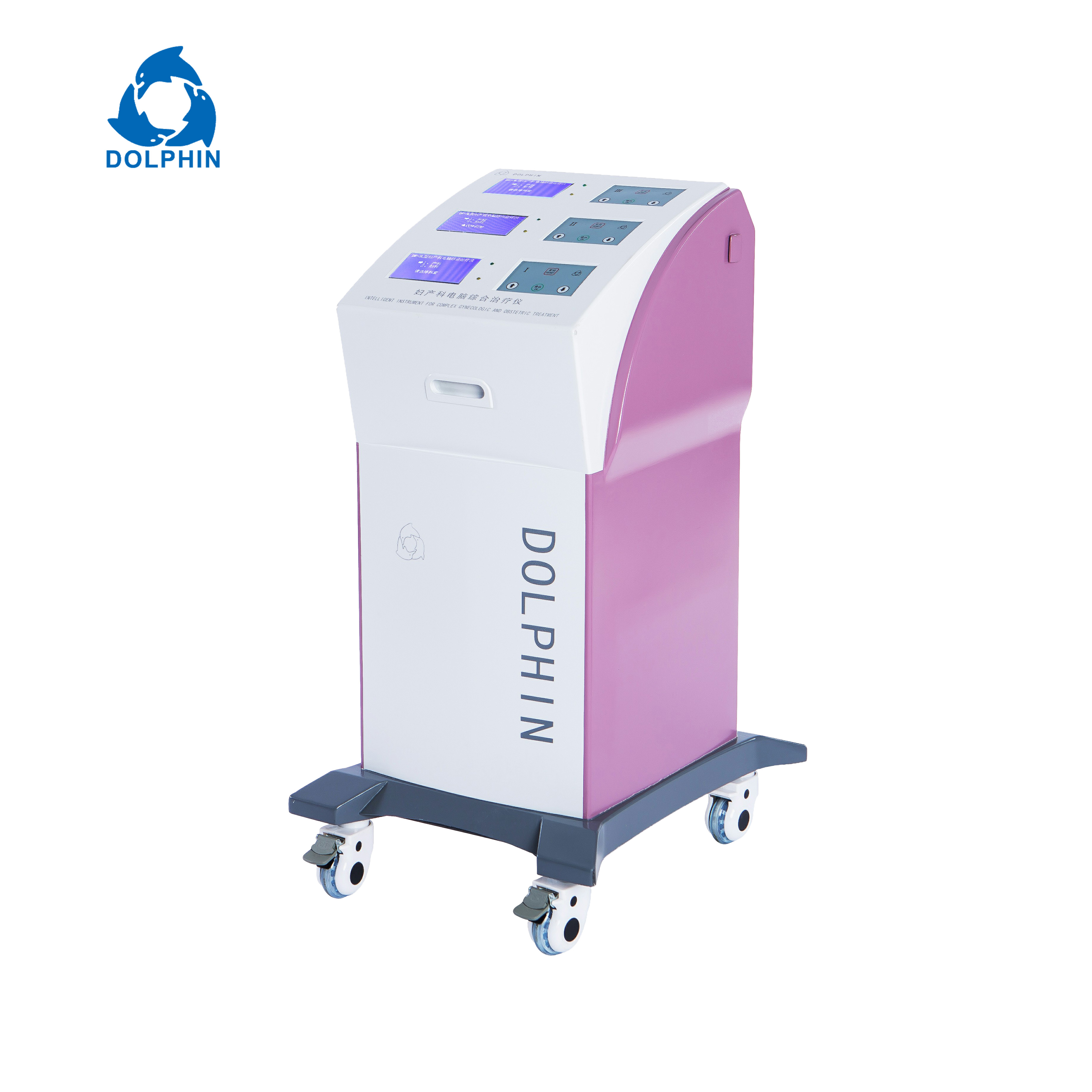 Departmentof adaptation:obstetrics, gynecology wards, abortion room, breastspecialist, family planning department, outpatient treatment room.
Function:
1.Treatment of total closed loop, intelligent.
2. LCD display, Chinese menu, easy to operate.
3.The structure design is people-oriented, beautiful andgenerous.
Treatmentprogram:
1.Postpartum lactation, breast flatulence, postpartumuterine relapse.
2.Postpartum pelvic floor relaxation, uterine prolapse,episiotomy pain, vaginal relaxation, vaginal wall dilation, urinaryincontinence.
3.Pelvic inflammatory disease, accessory inflammationcaused by infertility, pelvic venous siltation, small inflammatory mass.
4.Postpartum haemorrhoids (good internal hemorrhoids),habitual constipation, intestinal adhesion, flatulence, enteritis, and urinaryretention.
5.Postpartumrecovery.
6.Hyperplasia of lobules.
7.Painless abortion, upper ring, take ring.
8.Recoverytreatment after induced abortion and drug flow (mainly the postoperativeuterine decay, promoting blood circulation in the cavity and preventing thegeneration of inflammation), enables the body to recover quickly after surgeryand reduces bleeding.