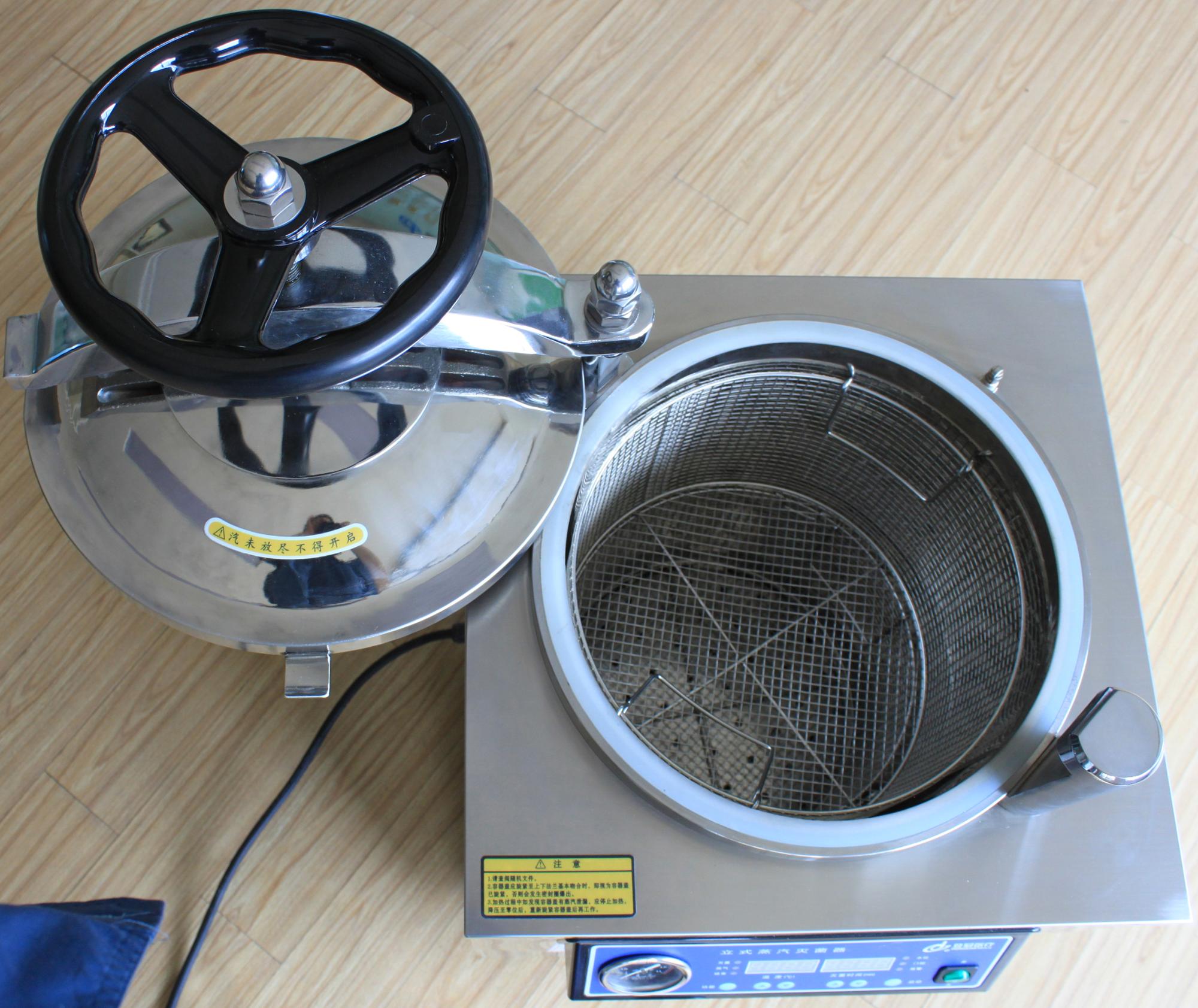 Purpose:
The vertical steam sterilizer is a safe and reliable sterilization equipment and automatic control program, is in a square shape vertical structure is mainly composed of a casing, sterilization room, steam generator, pipeline system and control system. With novel and beautiful appearance, convenient operation, safe use, energy saving, complete function, quick heating, the advantages of reliable sterilizing effect. The product is the medical and health institutions, laboratories, clinical institutions, biological research, food industry and other units of medical equipment, dressings, glassware, disinfection and sterilization in solution culture of the ideal equipment group.
Features:
Hand wheel translation type quick opening structure;
High quality stainless steel material;
Microcomputer automatic control, arbitrary set of sterilization parameters;
Safety interlocking device;
Touch type button;;
Standardized test interface;
Self expanding seal;
The container with automatic protection function: over temperature protection; over pressure protection self discharge; low water level protection, anti dry ;
With stainless steel basket;
Sterilization end buzzer reminder, automatic stop;
Automatic cooling air, sterilization end automatic exhaust steam.
*Optional with external printer
*Optional automatic water inlet
Parameters:
Microcomputer intelligent control system, with memory function, there are two kinds of working procedures:
A: no exhaust after sterilization;
B: automatic exhaust after sterilization.
It has over-pressure self-discharge, over-pressure cutting heating, prevent dry burning, low water level alarm four protection;
The microcomputer controls the cooling air emissions, and the emission and frequency can be self-regulated;
C: Maximum working pressure: 0.22mpa;
D: Maximum design pressure 0.25MPa;
E: Control range of sterilization temperature: 50 ~134;
F: Sterilization time range: 4-120 minutes.